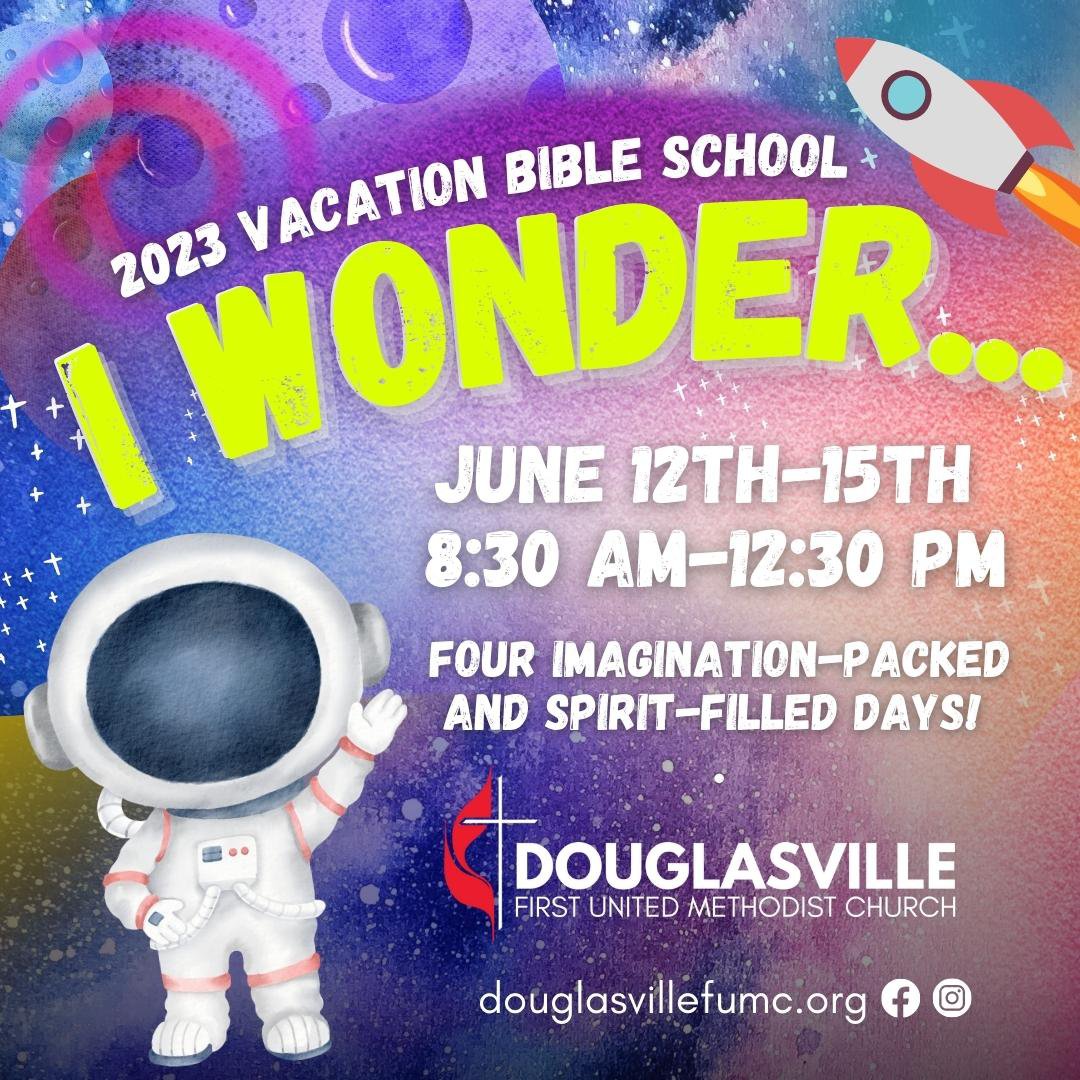 2023 VBS REGISTRATION
"I WONDER"
Monday, June 12th – Thursday, June 15th
8:30am – 12:30pm
AGES: Rising Kindergarten - 5th Grade
Are your kiddos filled with wonder and questions naturally? Did you know this makes it easy to grow their relationship with Jesus?
If you answered yes and now have questions of your own, this is the perfect VBS for your family.
Join us for four imagination-packed and spirit-filled days as we answer some of our own wonder-filled questions together.
The fee is $20.00 per child; but, if there is a hardship, we will not stop the child from being embraced in God's love.
If you have any questions contact Nicole Howard, Director of Children's Ministries, at either 770-942-3146 or childrens@douglasvillefumc.org
Register your child(ren) today to discover their stories, gifts, life lessons, and more with a few of Jesus followers. "I Wonder" if I'll see you there?
VOLUNTEERS NEEDED!
Help make this year's VBS the most memorable event of the Summer for our children. We are seeking volunteers to assist us in creating an unforgettable experience for all! If you are interested, please email Nicole at childrens@douglasvillefumc.org.

Douglasville FUMC is a Safe Sanctuary church providing training and safety protocols to meet the needs of the children in our care.