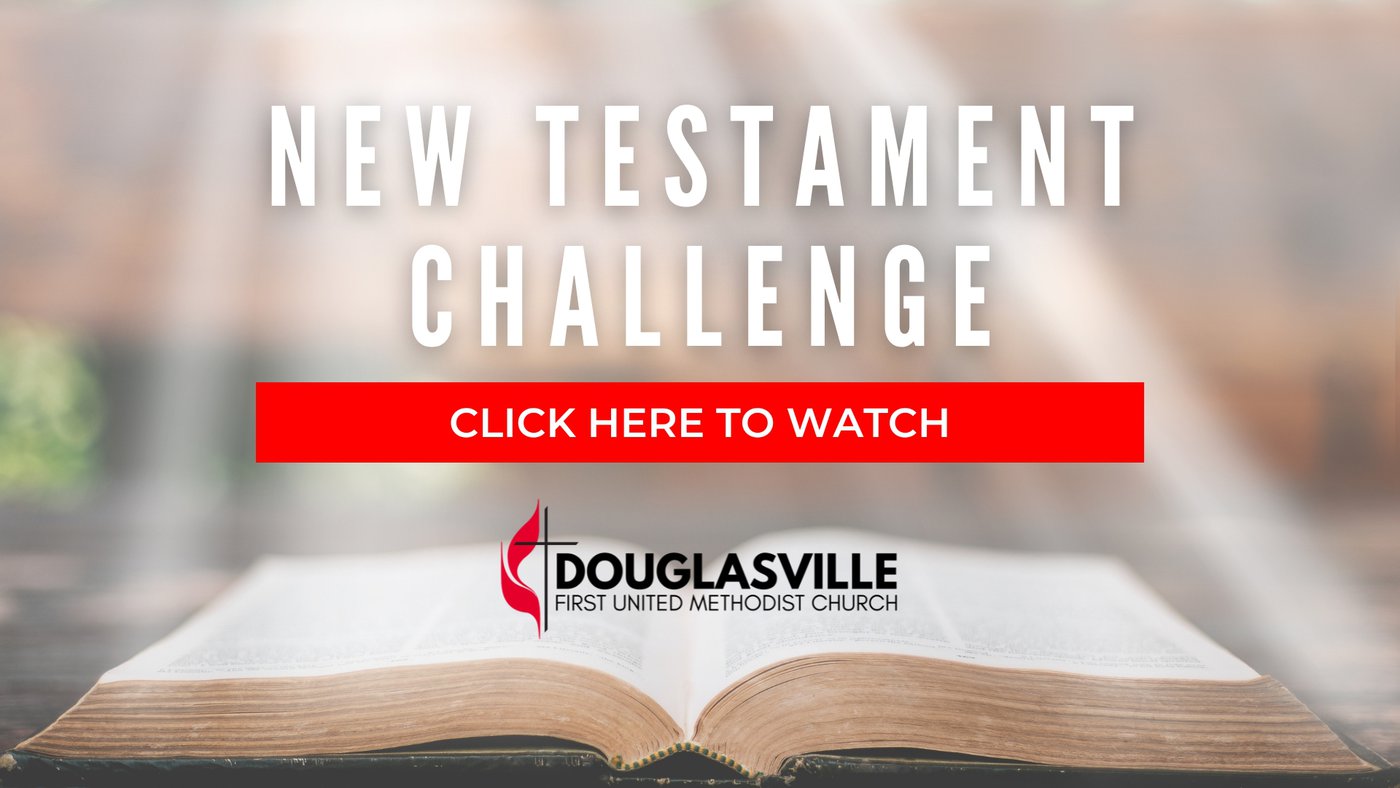 New Testament Challenge is Underway!
This is a home-based bible study that you can do at your own pace. The videos will be posted daily on Facebook, YouTube, and on our DFUMC website. You are welcome to revisit these videos at any time along this journey.
As a new year begins, the thoughts of many turn to ways that we can improve our lives. Whether you make resolutions or not, it is a good time to consider spending time in God's Word. Yesterday, Douglasville First UMC began a New Testament Challenge where we read and reflect on a chapter from the New Testament each day. We started with Matthew 1 and will continue each day until we finish Revelation 22! There will be a video each day sharing the reading for that day. There will also be a reflection from that day's reading.
Interested in Participating?
As part of this challenge, we are looking for people who are interested in reading scripture on video and/or putting together a brief reflection on a New Testament Challenge. If you are interested in either one of these opportunities, please reach out to Pastor Roger at rogerv@douglasvillefumc.org